The New Skincare Range from Drs Tatiana + Rishi Advanced Aesthetics 

The New Skincare Range from Drs Tatiana + Rishi Advanced Aesthetics 
GENERATE SKIN is an innovative skincare range developed by myself (Dr Tatiana) and Dr Rishi, the husband-and-wife duo behind the renowned Drs Tatiana + Rishi Advanced Aesthetics. Over the years through our experience with different skin care products and having listened to our patients we recognised the need for simple-to-use, evidence based, and transformative skin care that is suitable for all skin types.
So, in 2017, Dr Rishi and I collaborated with an artisanal, medical skin care lab and set out to create a bespoke skincare range that met this need. GENERATE SKIN has been 5 years in development and every product is made in small batches, using the highest quality ingredients. We have packed our products with potent peptides, vitamins, antioxidants, hydrators and natural oils and butters. Most importantly, we have sourced the latest scientific developments in skincare to ensure that the products are truly transformative and work in harmony alongside our medical skin treatments in clinic.
Our patients regularly comment that skincare routines can often be confusing with an array of products and complicated steps. With this in mind, GENERATE SKIN has been developed so it is simple and easy to use. There are 6 core products, labelled 1 to 6, suitable for all skin types that are used in order as the day progresses.
The development of Generate Skin has been a labour of love – so please use them, enjoy them and let us know how you like them! And as a bit of fun, each product has been named after one of our team members in clinic, you may be able to guess who's who!
Dr Tatiana
Medical Director, Dr Tatiana Clinic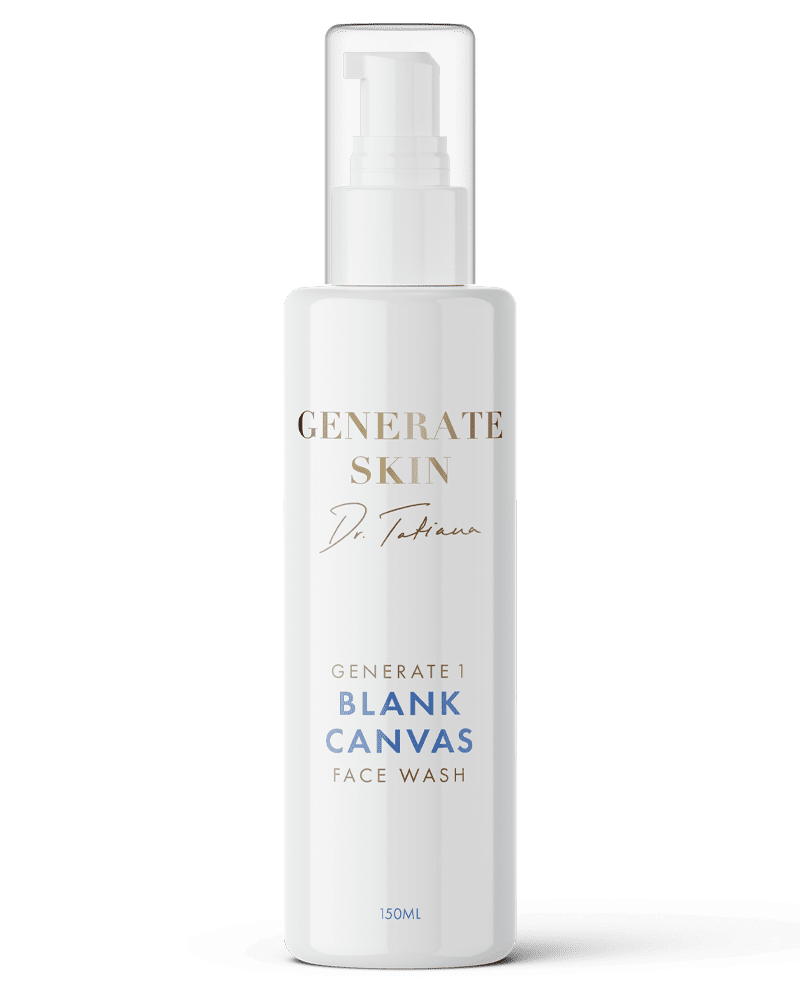 £60.00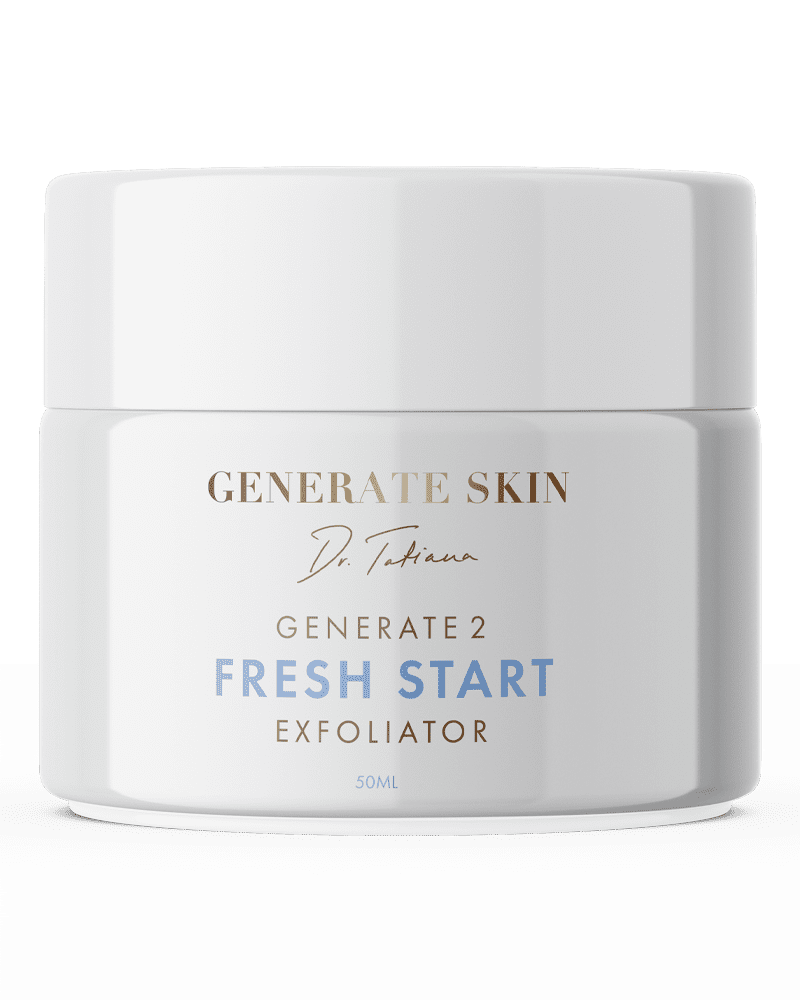 £70.00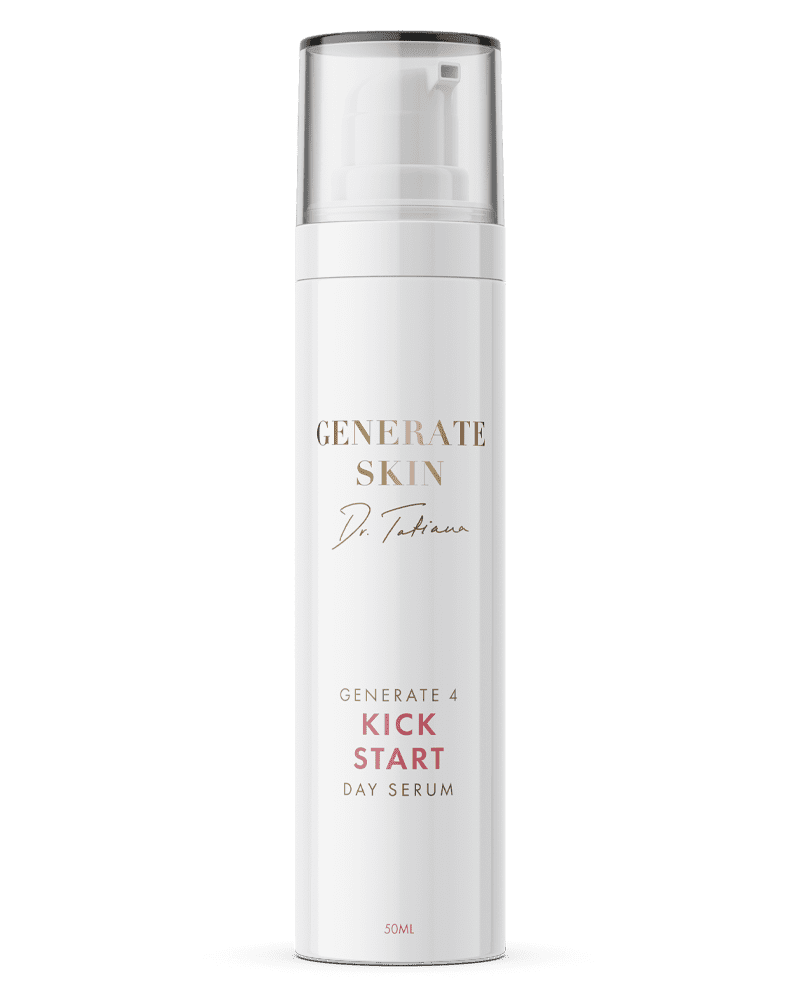 £115.00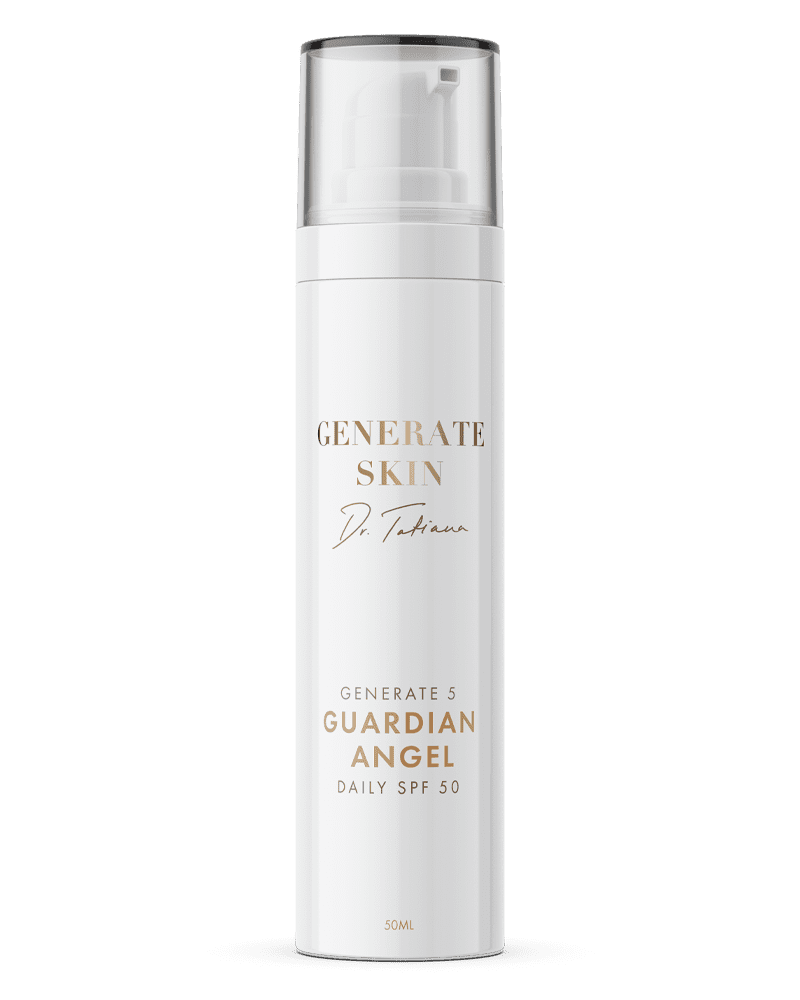 £55.00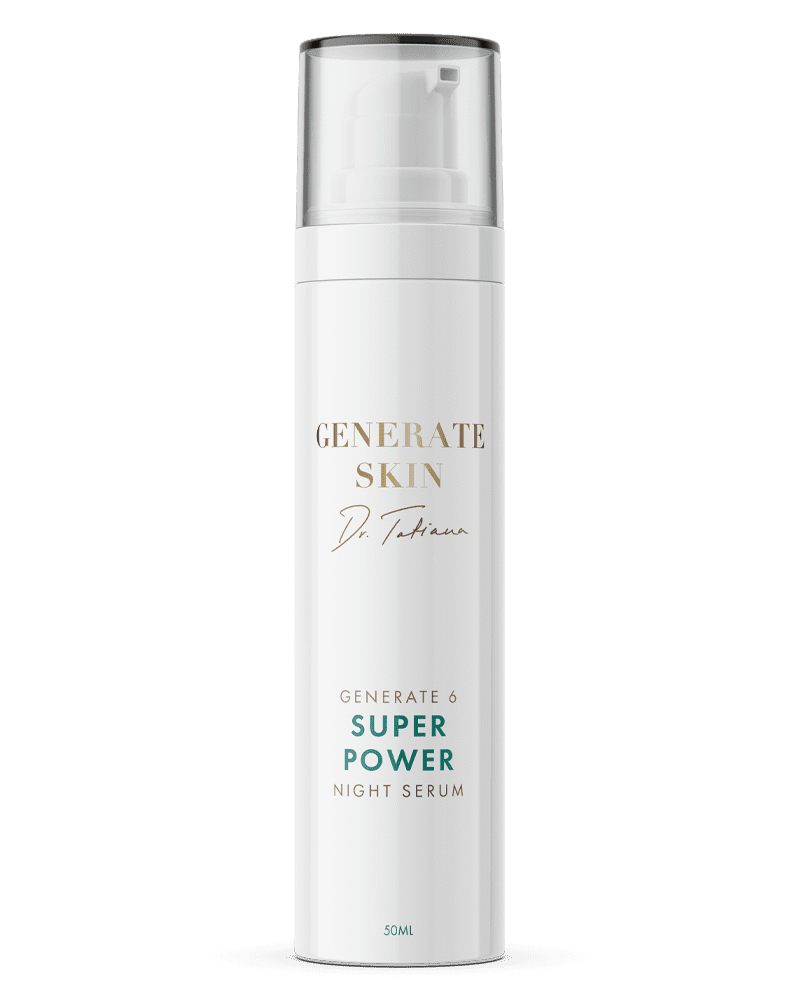 £115.00