Dropping Brows
Drooping brows (ptosis) is a common condition as we get older. The loss of collagen, elastin and natural skin hydration leads to loosening of the skin. It is typically more noticeable near the tail of the brow (where the brow tapers to the temple). Drooping brows can give the appearance of fatigue and also affect the ability to wear makeup such as eyeshadow, eyeliner or foundation.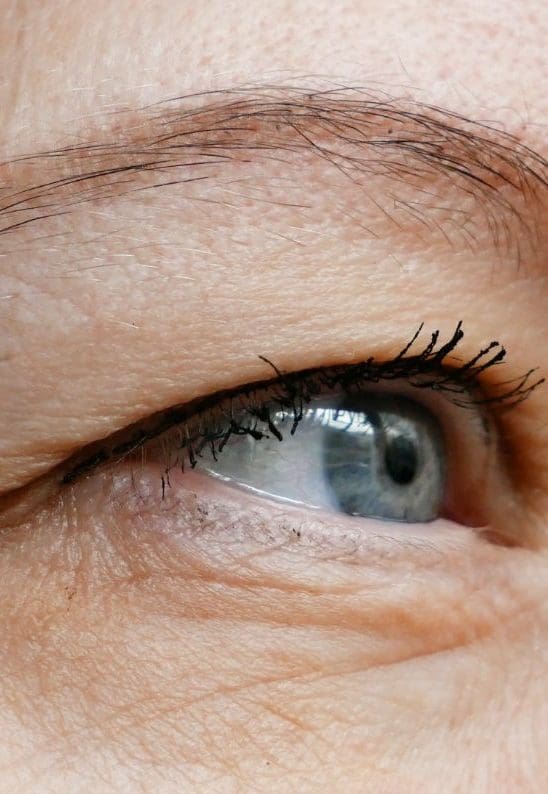 Treatment

Options

Drooping brows can be lifted in a number of ways. The best treatment for you will depend on the anatomy of the area, your age and your preferences.
Botulinum toxin (commonly referred to as Botox) has been used in medical treatments for over 4 decades and was first approved by the Food and Drug Administration (FDA) for the treatment of wrinkles in 1989. It is now one of the most popular cosmetic treatments in the world. It works by temporarily blocking the connection between nerves and muscles, thereby enabling muscles to stay relaxed. Botulinum toxin can be injected into the muscles between the brows (Procerus and Corrugator Supercilii muscles) and at tail of the brows (Orbicularis Oculi), to selectively adjust the balance of these muscles, resulting in a natural lift of the brows.
Dermal filler injections can be used to augment the definition of the brow and temples, resulting in a lift of the eyebrow. Hyaluronic acid (HA) dermal filler is a natural skin hydrating gel that plumps the skin and lifts the eyebrows. Dermal filler brow lift is a safe, effective and long-lasting treatment.
AccuTite™ offers a safe and effective solution to lift and tighten loose skin whilst also reducing areas of unwanted fat. Common treatment areas include brow-lift, facial folds and wrinkles, bra-strap fat and knee fat. The FDA-approved devices utilise radiofrequency energy delivered via a thin cannula to heat the tissue to a specific temperature. This heat energy causes contraction of fat and stimulates the production of collagen and elastin to lift and tighten the skin. Using accurate temperature and energy sensing, we are able to monitor the treatment and ensure that we consistently deliver excellent results.