Skin Tags
Skin tags are small brown or flesh-coloured growths that hang off the skin. They often form in skin folds and places where the skin often rubs e.g. armpits, neck and groin. They are very common, harmless and often just a few millimetres in size. They do not usually cause any pain or discomfort, however, depending on their size and location, they can get caught on clothing and jewellery or get scratched when shaving or brushing your hair.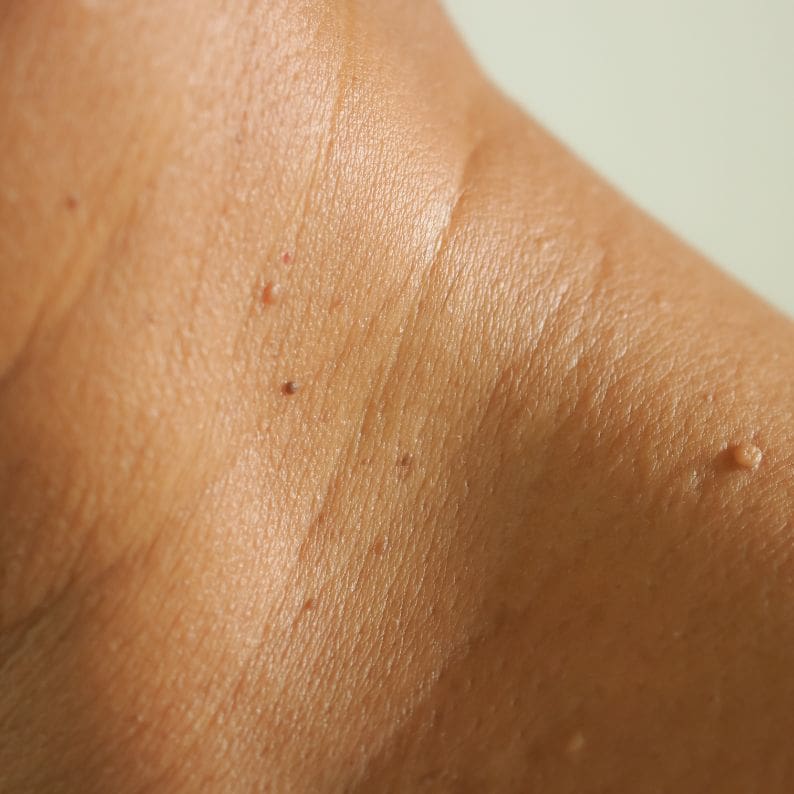 Carbon dioxide (CO2) laser can be used to permanently remove a number of skin lesions including: skin tags, warts, verrucae and dermatosis papulose nigra. The laser burns away the base of the lesion, leaving a brown scab that falls off after a week.
Plexr utilises plasma energy to precisely vaporise tissue in a controlled manner, enabling the easy removal of skin tags and other benign lesions, whilst minimising the risk of scarring.  Plexr is often favoured for benign skin lesion removal due to its non-invasive nature, which means there are no incisions or stitches involved. The procedure is performed under local with minimal downtime.