Excess Fat
Excess fat is a common problem. In many cases, small pockets of fat can be resistant to weight loss. No matter how much one diets or exercises, the stubborn areas of fat can remain e.g. under the chin, upper arms, around bra straps, lower abdomen, love-handles, thighs, knees and other areas. Whilst there are a number of non-surgical methods to reduce fat e.g. cryolipolysis (fat-freezing) and injection of fat-dissolving substances, the key to successful treatment is to ensure skin-tightening at the same time as fat-reduction. This can be achieved using subdermal radiofrequency; a treatment that melts fat and tightens the skin at the same time.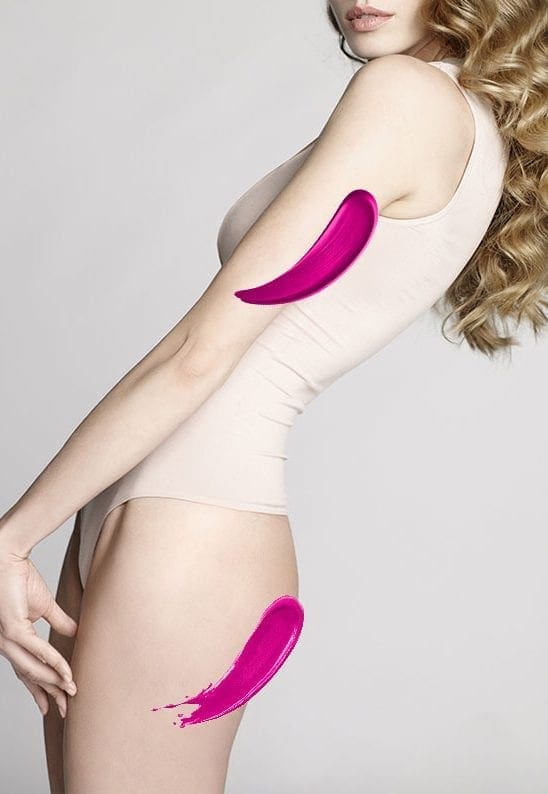 Fat freezing or 'cryolipolysis' is an effective, non-invasive and pain-free treatment to remove excess fat. Common areas of treatment include neck, arms, bra area, back, flanks, abdomen and thighs. At the Dr Tatiana Clinic, we offer a 'fire and ice' combination programme that utilizes the fat-melting benefits of cryolipolysis with the skin-tightening benefits of radiofrequency to ensure you achieve a smooth and toned result.
BodyTite is the most advanced non-surgical method of permanently reducing fat and tightening the skin. It works by using radiofrequency energy beneath the skin surface to cause contraction of fat tissue and to tighten loose or sagging skin. This minimally invasive FDA-approved treatment can be used on the face, neck and body.
Profound RF is a break-through technology used to treat skin sagging, wrinkles and excess fat on the face and neck. Known as the 'non-surgical face lift', Profound RF is an injectable radiofrequency treatment that tightens, smoothens, hydrates and melts fat. In clinical trials, Profound RF was found to deliver 1/3 of the result of a surgical facelift in a single treatment and that 100% of patients had a clinically evident response to treatment.