Our Story
A very warm welcome to Drs Tatiana + Rishi Advanced Aesthetics 
Dr Tatiana and I started our clinic just over 10 years ago as a passion project aiming to help enhance our patients' appearance with minimally invasive treatments. Our clinic has been a labour of love and a testament to husband and wife teamwork. We started in a one room clinic, where we worked after our busy NHS shifts, on weekends and during our holidays; and juggled between being doctors, each-other's secretaries and business owners. 
We've really loved getting to know our patients, the majority of which have been coming back for many years, and we now have a 3-story clinic, the very latest gold standard equipment and a fabulous team! We follow some simple principles in our clinic which seem to stand us in good stead:
We're completely focused on our patients' needs and experience. We really spend time with our patients, get to understand their concerns and provide comprehensive and tailored treatment plans that address their goals. We realise how important the rest of the patient journey is, outside the treatment room. So, we've developed a friendly, personalised and luxury concierge service where you'll have a named patient coordinator that truly knows you and your preferences. 
We're innovative. We always look to bring our patients the very best, cutting edge and evidence-based treatments. That includes staying up-to-date, personally evaluating and developing new treatments and publishing our own research. When you have a treatment at our clinic, you can be assured we are using the very best, gold standard equipment, with highly qualified clinicians. 
Finally, we truly care about our team members and have a team of wonderful patient coordinators and talented clinicians that complement each other, that love their job and that are committed to their patients. That brings continuity of care, a family feel to our clinic as well as a service that our patients can trust.
We are extremely grateful that you have chosen Drs Tatiana + Rishi Advanced Aesthetics and are looking forward to your journey with us.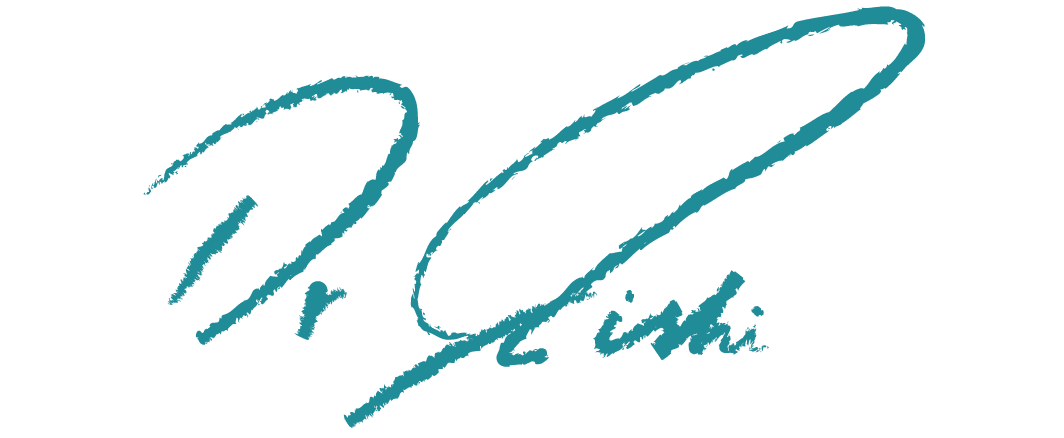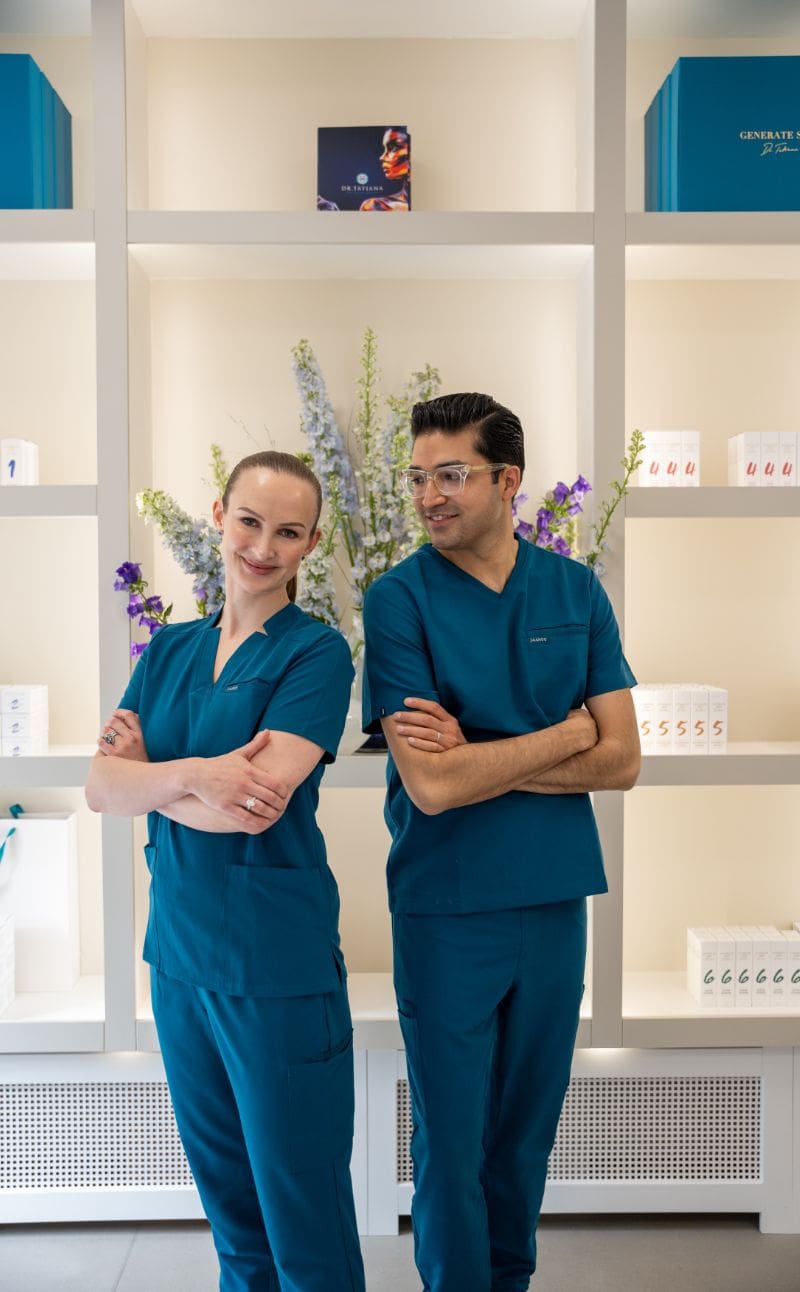 What Our

Clients Say

Dr Tatiana was recommended to me by a therapist I had built a rapour with at a previous aesthetic clinic based in Harley Street. She confided in me that Dr Tatiana being renowned for her skill in the industry would give me better results than their own Doctor. I'm so glad I took her advice! On meeting Dr Tatiana I was immediately impressed by the her fresh natural looking appearance then by her confidence and clarity in how to achieve my skin goals (I finally felt I was in safe hands). I have since had treatments with Dr Rishi an absolute artist!

Karla, Dec 2021

I cannot thank Dr Tatiana enough, I am super pleased with my results. I knew I was in safe hands but to hear the thorough detail she spoke about before each treatment was so reassuring. This clinic is truly the best. Dr Tatiana is truly amazing and has the best team.

Courtney, Dec 2021

Always a pleasure to visit. Everyone is so welcoming and genuine. The standard of service is the highest. I couldn't be happier with my experience and my results surpassed my expectations. I have had such a boost in confidence and self-esteem. The team aim to enhance your natural beauty, in a safe, professional environment. Dr Rishi really takes the time to listen and values input so the results feel collaborative. I felt my decisions were well informed and in safe, trustworthy hands. I honestly couldn't recommend Dr Tatiana's clinic highly enough. Thank you, team!

Charlene, Dec 2021

I can't rave about this clinic enough. Truly outstanding… client experience, results, knowledge and professionalism… but feels like spending time with family!

Becks Thomas, Dec 2021

I would highly recommend Doctor Rishi to everyone. He is extremely knowledgeable and explained each stage of the process to me really clearly, as well as answering my many questions! He was very calm, accommodating and approachable. All of the other staff I spoke to were also really helpful and everything ran so smoothly! Thank you all.

Tabitha, Nov 2021

Excellent experience. To echo what others have said, everything was explained thoroughly and everyone was super friendly. Dr Rishi was extremely professional and knowledgeable, I was made to feel very comfortable. Will definitely be going back.

Claire Higgins, Nov 2021

Absolutely the best experience. Having been quite nervous as at 57 years old, I have not had any Botox before. It was the best I could have hoped for. From everything being thoroughly explained to the end result. Thank you so much!

Jenna Robertson, Nov 2021

I started my skin journey at the Dr Tatiana Clinic at the start of this year and my skin has already transformed in a short space of time. I'm constantly receiving compliments from friends and family asking what my secret is. The team are super friendly and helpful and Dr Tatiana is knowledgable, skilled and incredible efficient. I wouldn't trust anyone else with my face. Can't wait for my next appointment!

Ellie Niclas, Nov 2021

Dr Rishi, and the clinic itself (having family members who also visit Tatiana,) is beyond outstanding in professionalism, care, friendliness you name it! The team are so lovely and each visit is a lovely experience. The treatments are perfection and I couldn't recommend them more. I am so happy with the outcome, super natural but without a doubt can see a difference. I will absolutely follow Dr rishi's lead and recommendations with any future treatments. Thank you!

Jemima Zand, Nov 2021

Dr Tatiana I can only say "you just went beyond my expectations". What an amazing professional you are. Dr Tatiana takes the take to make you feel welcomed. Love your attention to details, symmetry, balance and natural results. Dr Tatiana is very reassuring and always willing to share her professional knowledge with regards to new products, treatments. Recommended few OGABI products in order to improve my skin, and I can't wait to see the results. Patient centred 100% recommended.

Nuria H, Oct 2021

5 stars and well deserved! I finally booked my appointment to get my tear trough fillers (which were done at another clinic) dissolved. Dr Rishi is truly remarkable. He's a true professional. He left no stones unturned regarding his explanations and made me feel reassured about the treatment. I'm very happy with my procedure and I already notice a huge difference. Exceptional consultation and service. Thank you so much Dr Rishi! I will book another appointment in due time to get my tear trough re-filled by you. I highly recommend this clinic. This review will be incomplete without mentioning a few words about Sara! Sara if you read this, it was lovely meeting you and having that great chat ranging from different countries all the way up to James Bond! God bless you! Lovely team! I'll see you guys soon!

Nazir Nagi, Oct 2021

A huge thank you for your excellent support. You could not have done a better job – I have been waiting to redo my lips with Dr. Tatiana for a year and a half. Definitely worth the wait. My sister was also amazed by the results and she booked to have her lips, instantly! We also had two facial treatments (PRX-T33). Beautiful results. Lovely support and always accommodating! Truly grateful to be part of the family.

Sara, Oct 2021

A doctor with integrity (Dr.Sepi). I had a very small issue with asymmetrical lips. The issue was resolved masterfully without making the lips themselves really an bigger. A very small amount was used and perfectly placed, I am very happy with my treatment. It also has to be said that the doctor would have sent me away if I did not have the asymmetry, as she did not want to oversize lips for the fake duck lip some prefer. A doctor who has that look for what suits the face and what is unneeded instead of just reaching for your money needs to be praised.

Charlotte, Germany, Sept 2021

I've had a wonderful experience at this clinic, the service is excellent and the treatments are really tailored to what you need. I had an issue with scheduling one of my appointments which I wasn't the happiest with, I was so impressed with how far they went to put it right and ensure my experience with them was a good one. Would highly recommend

Anita Khan, Sept 2021

All I want to say about today's experience is just wonderful, the procedure went by very peacefully and i was very happy that i didn't feel any pain at all but big thanks to the wonderful Dr. Sepi who made everything easily and amazing and also thanks to Adam the receptionist for her kind welcome and service.

SAA, Sept 2021

I had filler for my jawline and my chin and a little top up for my lips. This has made an amazing difference to my face. I am literally over the moon. Dr Rishi is just sooooo lovely. His manner is gentle, considerate and caring. I previously had botox to my forehead and crows feet and filler to my laughter lines. This procedure made the most different to my face for sure.

Wanda Ratajczak, Aug 2021

I had a great experience with Dr Tatiana, she's truly an artist! Love my results, she really listened to my requests and I will definitely be returning.

Alice Black, Aug 2021

I'm currently on a course of Excel cutera laser treatments for rosacea with my practitioner Liz and I am delighted so far. After my 1st session redness reduced by approx 50% and the texture of my skin is improved too. I also have to say that Liz is incredibly professional, caring and empathetic. She talks you through every step of the process and makes you feel very comfortable. I highly recommend this treatment for rosacea.

Fiona, Aug 2021

Spotlessly clean and very professional staff. I see Liz for my treatment, she is such a reassuring and confident therapist. I feel completely safe in her care.
I have been receiving treatment for rosacea and hair removal. Liz very sensitive and kind and more importantly getting rid of my unwanted hair! I just wish I had done this years ago. Laser treatment for rosacea early days only had 1 treatment but already looking good . My husband who is very fair skinned had his Rosacea treated by Liz who did a fantastic job.

Janette Clark, Aug 2021

Attended the Dr Tatiana Clinic in august 2021, for the Tear Trough filler I saw Dr Rishi who was very professional. I am very happy with the results of this procedure. Dr Rishi answered all my questions and made me feel very comfortable i would highly recommend.

Marion West, Aug 2021
As Seen In