Gummy Smile
Gummy smile is the excessive show of gum above the top teeth when smiling. There are a number of anatomical reasons why you may show more gum when you smile. For example, a short upper lip, a hyperactive upper lip, small teeth, enlarged gums or an overgrowth of the upper jaw. In the majority of cases, the condition behind a gummy smile is genetic so there's nothing you can do to prevent it.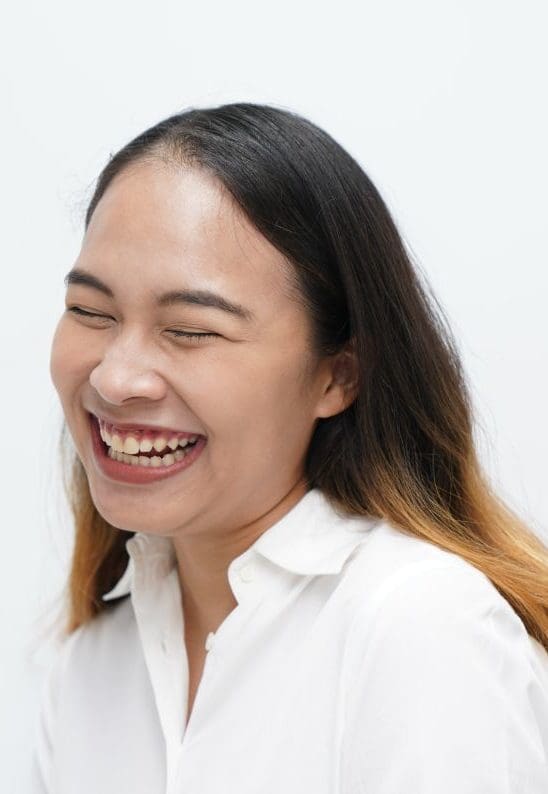 Botulinum toxin has been used in medical treatments for over 4 decades and was first approved by the Food and Drug Administration (FDA) for the treatment of wrinkles in 1989. It is now one of the most popular cosmetic treatments in the world. It works by temporarily blocking the connection between nerves and muscles, thereby enabling muscles to stay relaxed. A safe and effective treatment to reduce the appearance of a gummy smile is the injection of botulinum toxin into the  Levator Labii Superioris Alaeque Nasi (LLSAN). This is a muscle that runs along the side of the nose and finishes in the skin of the lip. It is the muscle that enables you to show your teeth or snarl. Botulinum toxin is used to relax the LLSAN, reducing the lift of the upper lip and the visibility of the gums when you smile.
Dermal filler is a term used to describe a substance that is injected into the dermis of the skin in order to plump and lift the area. Although there are many different types of fillers, the most popular are hyaluronic acid (HA) fillers. Dermal fillers can have different structures and consistencies that make them more suitable for treatment of different areas. The visibility of the gums when smiling can be reduced by injecting a soft and hydrating filler into the lips. This increases the lip volume and therefore hides more of the gummy tissue when smiling.