Sagging Skin
The main factors that cause skin to sag are skin ageing and volume loss. Skin ageing is the loss of collagen, elastin and natural hydrators from your skin. It is a process that begins in your early twenties and becomes visible in your early thirties. Life-style factors such as smoking and sun exposure can affect the speed with which skin ages. Anti-ageing skin treatments are based on the principle of stimulating skin repair and thus the production of new collagen, elastin and skin hydrators. Volume loss is the loss of subcutaneous fat (fat under the skin) and moisture, leaving the face looking shrivelled, droopy and gaunt. Facial fat loss is affected by body weight loss and is also a natural process of ageing.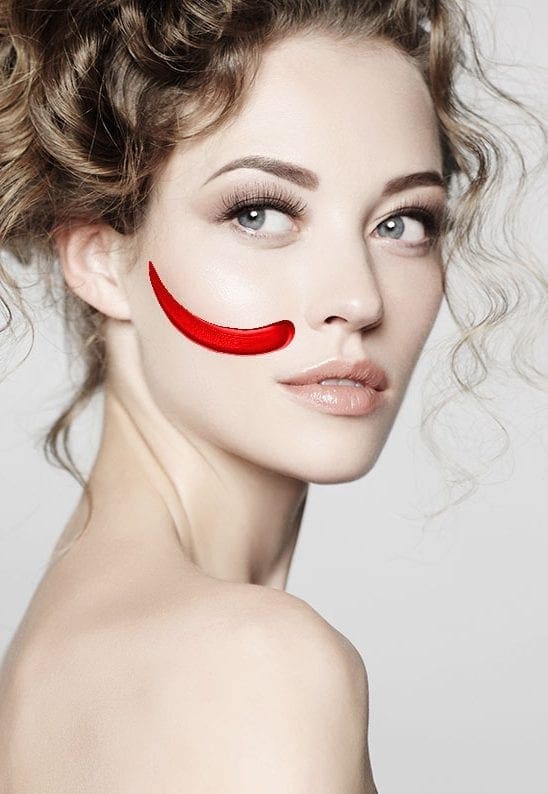 Profound RF is a break-through technology used to treat skin sagging, wrinkles and excess fat on the face, neck and body. Known as the 'non-surgical face lift', Profound RF is an injectable radiofrequency treatment that tightens, smoothens, hydrates and melts fat. In clinical trials, Profound RF was found to deliver 1/3 of the result of a surgical facelift in a single treatment and that 100% of patients had a clinically evident response to treatment.
Dermal filler is a term used to describe a substance that is injected into the dermis of the skin in order to plump the area. Although there are many different types of fillers, the most popular are hyaluronic acid (HA) fillers, which are naturally produced. Dermal fillers can have different structures and consistencies that make them more suitable for treatment of different areas. Dermal fillers can be used to restore mid-face (cheek) volume and sculpt the jawline, in order to reduce the appearance of sagging jowls. The procedure is not painful, does not require any significant down-time and is excellent at lifting and sculpting the skin, where volume needs to be replaced.
Polydioxanone (PDO) threads are thin threads, made from the same material as absorbable stitches, that hook into the skin and lift sagging skin. The threads gradually dissolve over several months and are replaced by new strands of collagen. PDO thread-lifts are often referred to as 'non-surgical face lift' or 'puppet face lift' due to their long-lasting and effective lift of sagging skin. The procedure is not painful, does not require any significant down-time and is excellent at lifting and tightening the skin, when volume is not required.