Sagging Neck
A sagging neck is common concern. With advances in gravity-defying facial treatments, the neck is sometimes overlooked, becoming a give-away of age. One of the main causes of neck sagging is skin laxity due to loss of collagen and elastin. The other is tightening of the Platysma muscle, as it loses flexibility with age. The Platysma muscle is a long, sheet-like muscle that runs from the jawline down to the décolletage. Tightening of this muscle causes a downward pull on the skin of the lower face giving the appearance of a sagging or 'Turkey neck'.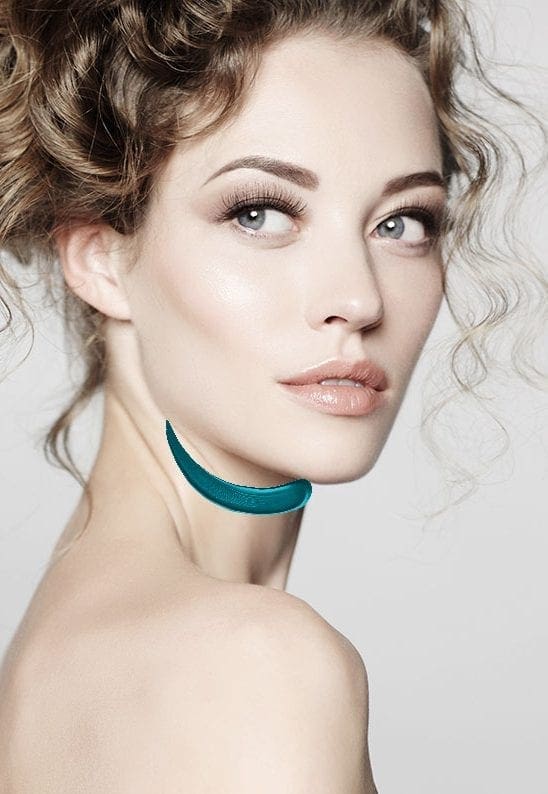 Polydioxanone (PDO) threads are thin threads, made from the same material as absorbable stitches, that hook into the skin and lift sagging skin. The threads gradually dissolve over several months and are replaced by new strands of collagen. PDO thread-lifts are often referred to as 'non-surgical neck lift' or 'puppet neck lift' due to their long-lasting and effective lift of sagging skin. The procedure is not painful, does not require any significant down-time and is excellent at lifting and tightening the skin.
Radiofrequency is a type of energy used to heat the skin. When the skin is heated to specific temperatures, new collagen is formed (neocollagenesis) and existing collagen tightens, making it a useful treatment for a sagging neck. For optimal results, we normally recommend 1 session per week for 8 weeks.
Botulinum toxin has been used in medical treatments for over 4 decades and was first approved by the Food and Drug Administration (FDA) for the treatment of wrinkles in 1989. It is now one of the most popular cosmetic treatments in the world. It works by temporarily blocking the connection between nerves and muscles, thereby enabling muscles to stay relaxed. Botulinum toxin injected into the platysma, relaxes this muscle and reduces its downward pull on the skin of the lower face, reducing the appearance of a 'sagging neck.'