We've got lots of exciting things planned for 2022… and lots of updates, events and special offers for the festive season to share with you today too.
We're headed to the Safety In Beauty Awards final this weekend; where the Dr Tatiana Clinic is shortlisted for 2 awards (fingers crossed!)
We're getting into the festive spirit on Instagram page, where (due to popular demand) our annual #DrTatiana12DaysOfChristmas offers are back (follow us & never miss a deal here)
We're currently renovating our second clinic location ahead of opening, so we can offer our patients more services, technology, treatments and skincare than ever before
We're excited to announce a new member of the team who'll be joining us in January: Irina (who's a highly trained Aesthetic Therapist)
And, as part of our pledge to continued patient safety, we're pleased to reveal that we'll be launching ultrasound facial scanning for dermal fillers and filler dissolving treatments from January. This new technology is called Clarius and it'll help us achieved heightened precision and safety when treating patients with complications.
Read on for more updates & news – or to book your next appointment before Christmas.
Christmas Opening Hours 2021
The Dr Tatiana Clinic are pleased to reveal that we'll be operating normal clinic opening hours throughout December.
We'll be closing our doors for Christmas from the 22nd December – 3rd January 2022 – after which we'll be back open and ready to welcome you all back in the New Year!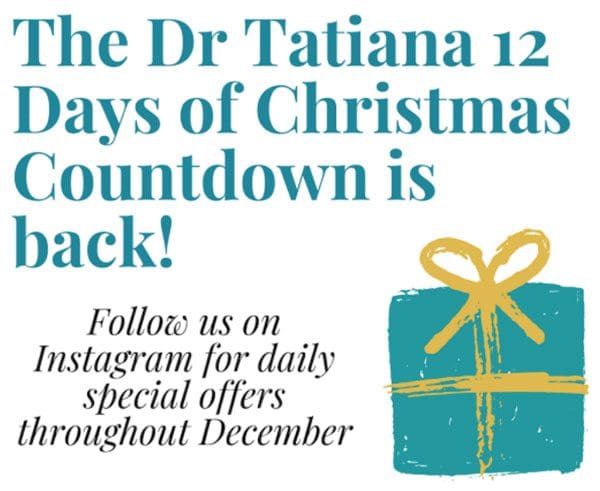 The Dr Tatiana 12 Days of Christmas Countdown is back!
Follow us on Instagram for daily special offers throughout December
December is here already – we can't believe how quickly the past 12 months have flown by! The countdown to Christmas is officially on!
To get into the festive spirit & celebrate the start of the new month (and due to popular demand) we've decided to bring back the Dr Tatiana 12 Days of Christmas Countdown this year – with our daily deals being posted on our Instagram page throughout December.
Join us every day (from the 1st Dec to the 12th Dec) for exclusive special offers as part of the #DrTatiana12DaysOfChristmas Countdown 2021 – we'll be sharing the latest deals on our stories and grid daily (and saving to a story highlight at the
top of our page to make it easier to spot & snap up these amazing savings!)
All offers detailed as part of the Dr Tatiana 12 Days of Christmas can be booked this month for you to enjoy in January 2022 – what better treat to yourself than starting the New Year feeling amazing?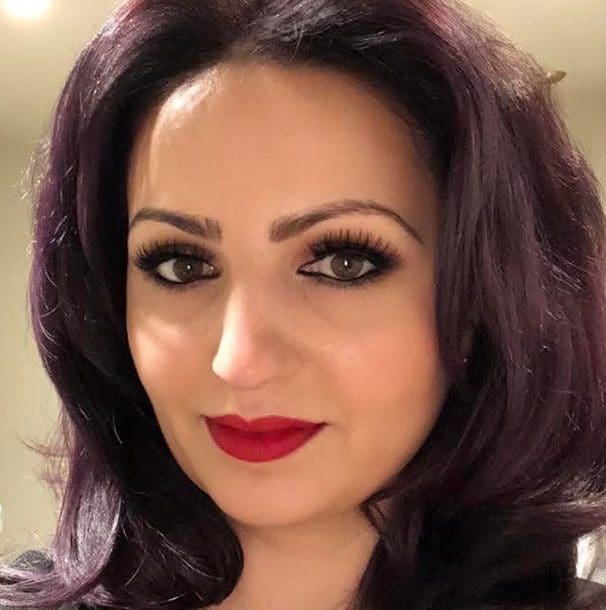 Introducing Our New Therapist: Irina
Irina is a highly trained Aesthetic Therapist, bringing with her a wealth of experience and knowledge. Her area of specialist interest is in anti-ageing medical aesthetic treatments; using a combination of peels, lasers, needling techniques and skin care.
Irina uses the latest innovations in aesthetics and works with her patients to develop bespoke treatment plans, tailored to skin types and patient concerns.
We can't wait to welcome her to the team in January 2022!