October 2021 News
News and updates from the Dr Tatiana team – including some exciting announcements, amazing new treatments & a reminder to vote for us in the Safety In Beauty
Awards 2021!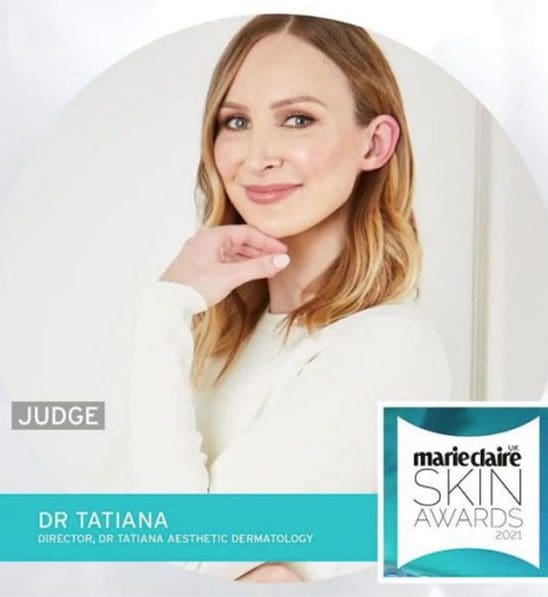 Today we're talking about a few of the things we're looking forward to in the upcoming months – including Dr Tatiana appearing as a panelist in this year's Marie Claire Skin Awards and new educational opportunities. We've also got some amazing results –
achieved using the latest aesthetic innovation we've welcomed to clinic this Summer, to share with you.
As a CQC registered practice, the Dr Tatiana Clinic pride ourselves on offering our patients the very latest technology, devices and procedures on the market – forever striving to better our treatment menu, training and customer service experience.
Spreading awareness and educating others on new technological innovation and safety in aesthetics is something we're extremely passionate about. Which is why we're delighted to remind our patients that our clinic has been announced as a finalist in the
Safety In Beauty Diamond Awards 2021. If you'd like to learn more about the awards or vote for the Dr Tatiana Clinic, you can do so here.
Best wishes and see you in clinic again soon,
Dr Tatiana and Team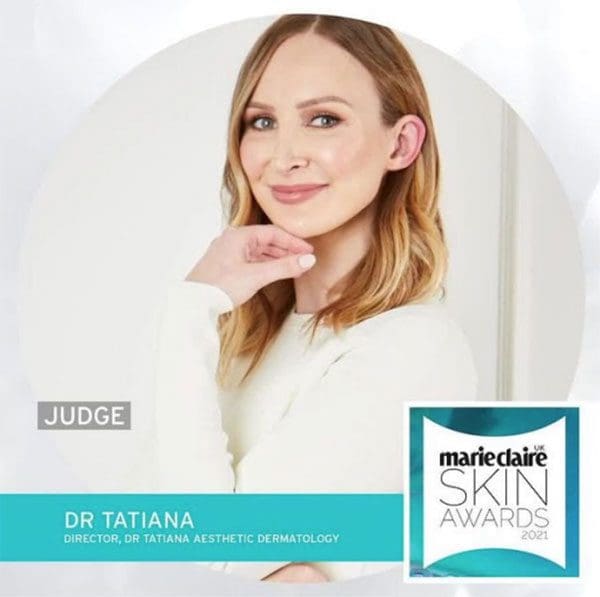 An exciting announcement
Dr Tatiana has been announced as a judge in the Marie Claire Skin Awards 2021 panel!
These amazing awards recognise the best skin products in the market, and celebrate brands acting sustainably & ethically.
Dr Tatiana will be joining an amazing panel of beauty experts including Alice Hart Davis, and many prestigious aesthetic doctors and skin experts.
Learn more about the awards & the team of panelists by clicking here. We'll post more updates on our Instagram page soon! Exciting!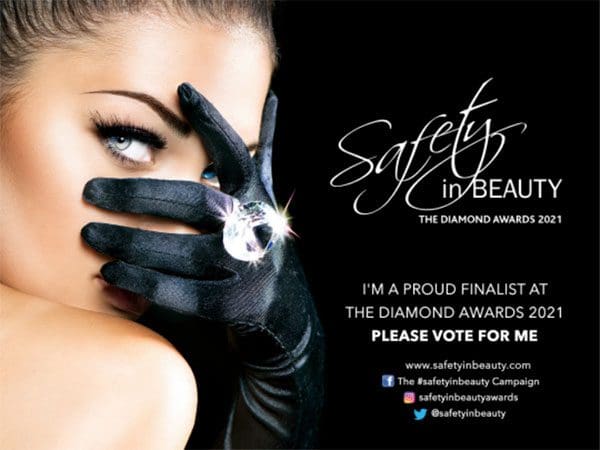 In case you missed it…
The Dr Tatiana Clinic is shortlisted as a finalist in the 'Aesthetic Clinic Of The Year' category at the Safety In Beauty Diamond Awards 2021
We're delighted to announce that the Dr Tatiana Clinic is a finalist at the Safety In Beauty Awards this year, which take place in December 2021.
Safety in beauty & aesthetics is something that's of utmost importance to us – and we're proud to be recognised for this & the impeccable levels of care we offer in our CQC registered medical clinic.
If you'd like to see us take home the trophy this year, you can vote for us under the 'Aesthetic Clinic Of The Year' category via this link.
We really appreciate your support – and for each & every one of our patients in helping us reach the final awards shortlist. We'll keep you posted – fingers crossed!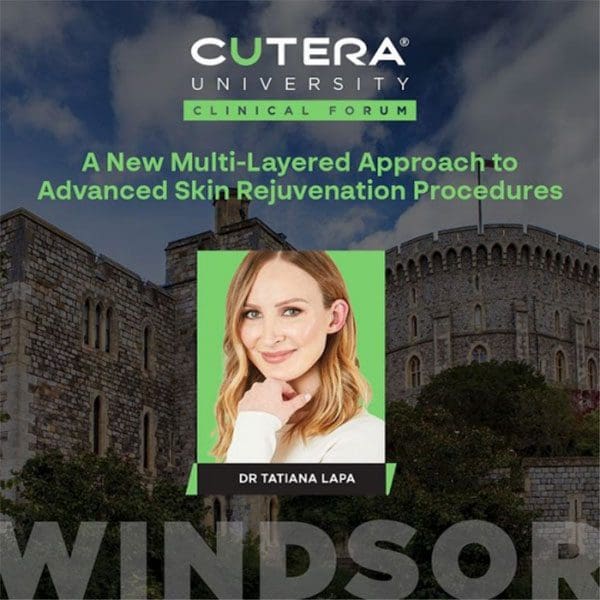 Learn with Dr Tatiana & Cutera
Come and see Dr Tatiana speak about Cutera's industry-leading technology & innovation at CUCF Windsor 2021! Click here to book your place – but be quick, spaces are limited!
When? 27 Sep, 10:15–11:00am
What's the topic?
A New Multi-Layered Approach to Advanced Skin Rejuvenation Procedures – Dr Tatiana Lapa
Where? Castle Hotel Windsor, 18 High St, Windsor SL4 1ER, UK
More about CUCF Windsor 2021:
You're invited to join Cutera's team – alongside a panel of world-leading aesthetic experts for a day of learning and luxury at CUCF Windsor 2021.
Held from the beautiful, historic town of Windsor, Cutera University Clinical Forum will be the ultimate aesthetics educational and networking experience, comprising an unrivalled CPD-accredited agenda.
CUCF will focus, as always, on the most trending discussion points from within the industry, with a focus on device-led treatments, including live talks and product demonstrations, together with open panel discussions and a champagne networking
event.
Wow! Incredible results using new Cutera laser technology
Now available at the Dr Tatiana Clinic
Before & after: Periorbital vein removal by Dr Tatiana, using our ExcelV laser by Cutera
Just look at the difference between these two pics! Truly remarkable results, using non surgical, advanced laser technology. Results achieved in just 2 sessions.
Periorbital laser vein treatments at the Dr Tatiana Clinic are one of the newest procedures we've added to our comprehensive treatment menu – and we're really excited about this one!
Periorbital veins (around the eyes) can be red, blue or purple in appearance and may bulge out of the skin; making them difficult to cover with makeup. Sound familiar? If so, our cutting-edge periorbital laser vein treatments might be the solution.
We can now remove these veins quickly and safely using our state-of-the-art Cutera laser technology. The procedure itself consists of 1-2 treatments performed 6 weeks apart… and achieves incredible results like the ones below; painlessly, non-surgically
and with only minor redness / swelling to be expected around the treated eye!