October News from Dr Tatiana
The Dr Tatiana Clinic are pleased to announce that we've welcomed two new faces to our growing team. As part of our commitment to always providing the most innovative, cutting-edge aesthetic treatments (and due to increasing demand!) we've recruited Mr Massi and therapist Liz; the perfect candidates to help us achieve this and to continue the high levels of service we deliver.
Here's a little more information about our latest recruits– we hope you'll join us in giving Liz & Massi a very warm welcome to the team.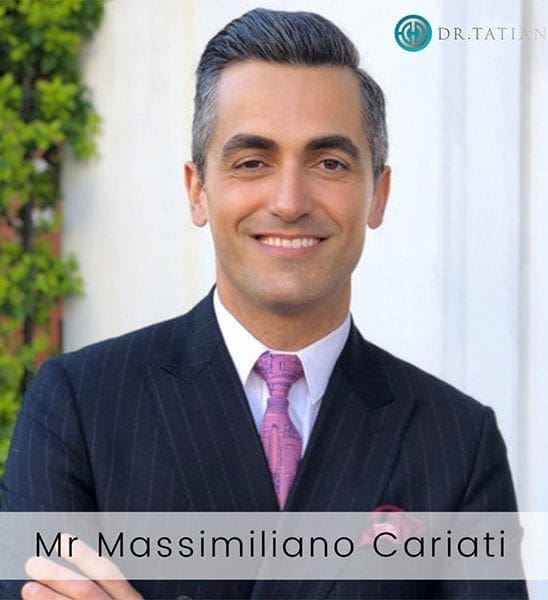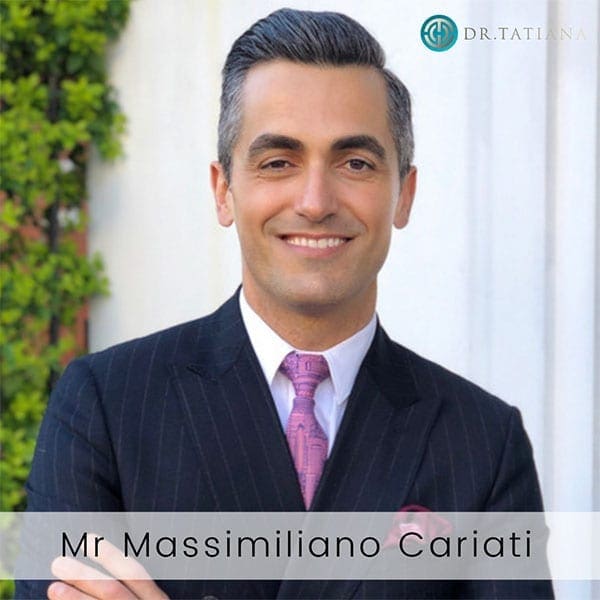 Mr Massimiliano Cariati
MBBS PhD(Cantab) FRCS
Mr Cariati is a highly experienced Consultant Oncoplastic Breast Surgeon and the Clinical Lead for Breast Surgery at University College London Hospital. A Cambridge University graduate, Massi underwent higher surgical training in General Surgery with the London School of Surgery; specialising in Oncoplastic and Reconstructive Breast Surgery.
Mr Cariati has a keen eye for facial and body aesthetics and developed an interest in body contouring through his extensive experience in reconstructive surgery. At the Dr Tatiana Clinic Mr Cariati will be performing all injectable treatments and non-surgical body sculpting and contouring treatments.
Mr Cariati has an award-winning research background and has served as both a Clinical Lecturer and examiner to students at King's College London. Mr Cariati is registered with the General Medical Council and is a Fellow of the Royal College of Surgeons of England.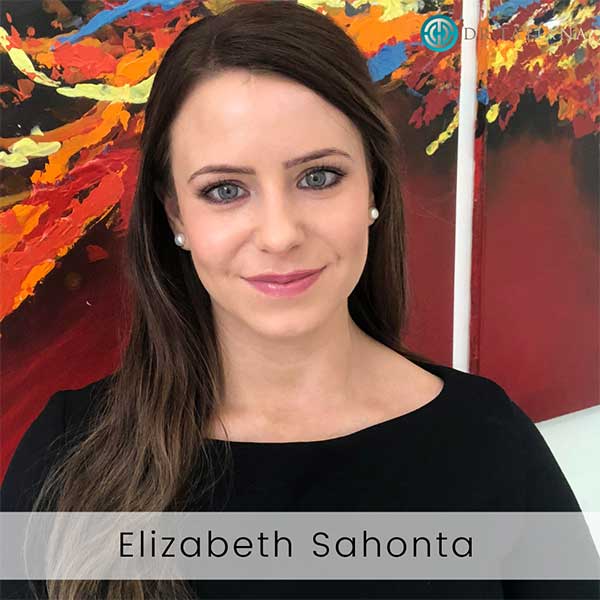 Elizabeth Sahonta, Therapist
Elizabeth brings with her over 15 years' experience in beauty and aesthetics; with a warm and genuine care for her clients. With a passion for skin health, Elizabeth covers all aspects – from age related issues, to acne prone skin.
Treatments with Elizabeth encompass a client led philosophy, providing bespoke treatments for both the face and body in order to achieve your desired goals.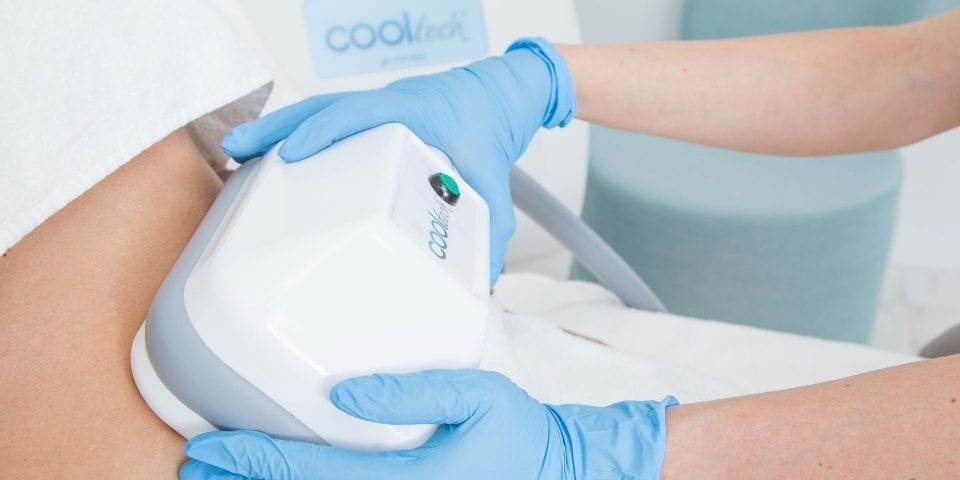 Dr Tatiana Clinic Introduces NEW Fat Freezing Treatment
More newness to announce this month – as well as new team members, the Dr Tatiana Clinic are proud to introduce our latest treatment innovation; CoolTech Fat Freezing.
Fat Freezing at the Dr Tatiana Clinic is non-surgical and suitable for both men & women. It's a procedure which works to reduce stubborn fat in targeted areas, such as the:
upper and lower abdomen
inner and outer thighs
flanks (or love handles)
upper arms
chin area (or double chin)
bra and back fat
underneath the buttocks
Using the science of cryolipolysis. Cryolipolysis uses cold temperatures to freeze and destroy fat cells; which the body then safely removes & expels through the lymphatic system.
What happens during the treatment?
During the treatment, your practitioner will apply a gel pad and applicator to the targeted area. This applicator delivers controlled cooling to the targeted fat and will stay on the treated area for 45-70 minutes.
Once this time has elapsed, your practitioner will then remove the device & massage the treated areas immediately post-treatment; which breaks up frozen deep tissue. This helps the body begin to absorb the destroyed fat cells. There is minimal – no downtime with this treatment; with minor expected side effects and little – no pain. During the treatment, clients typically listen to music, bring a book to read, or even work on their laptop due to this.
When do I see results?
There is little to no recovery time following your procedure. Most people are comfortable to resume normal day-to-day activity immediately afterwards. Some minor redness or soreness may occur in the area treated, but all minor side effects typically subside within a few weeks.
Results in the treated areas are typically noticeable within three weeks of the procedure. Usually, results are reached after two or three months – and the fat-flushing process continues for up to six months after the initial treatment. Certain people and areas of the body may require more than one treatment.
Intervals
Treatment areas: 4 areas per session (up to 4 areas per month)
Total number of sessions per area: 1 – 3 sessions, according to diagnosis
Intervals between sessions: 6 – 8 weeks
All appointments do require a consultation prior to treatment – so if you're interested to try out this all-new procedure for yourself, make sure you call the clinic to book. During your initial consultation, the treatment area will be assessed, your medical history will be checked and photos & your current weight will be taken to check suitability. The treatment will be fully explained and then booked in.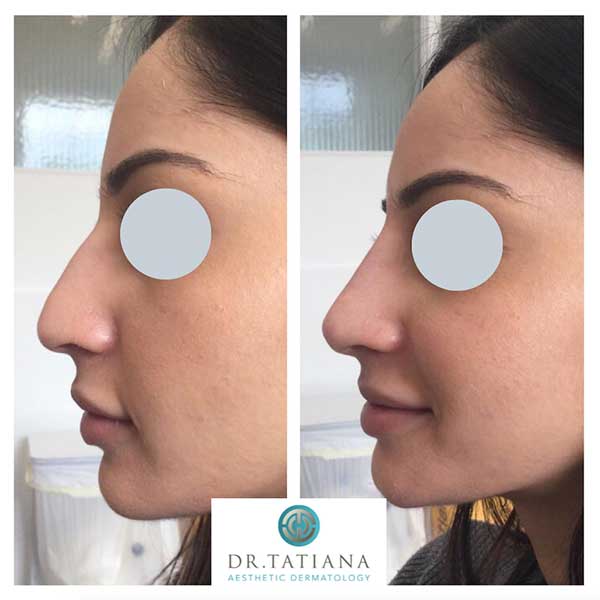 Dr Tatiana Announces FREE Non-Surgical Rhinoplasty Masterclass
Dr Tatiana is excited to announce that on November 12th, she'll be hosting a Non-Surgical Rhinoplasty Mini-Masterclass at the clinic (which will run from 2-4pm.) The Masterclass is free of charge to attend, and only available to medically qualified professionals (doctors, dentists or nurses)
During this exciting session, Dr Tatiana will demonstrate & educate a small group of practitioners on her techniques for performing a non-surgical rhinoplasty. Spaces are VERY limited for the session – please contact us if you'd like to attend & reserve your place on the day.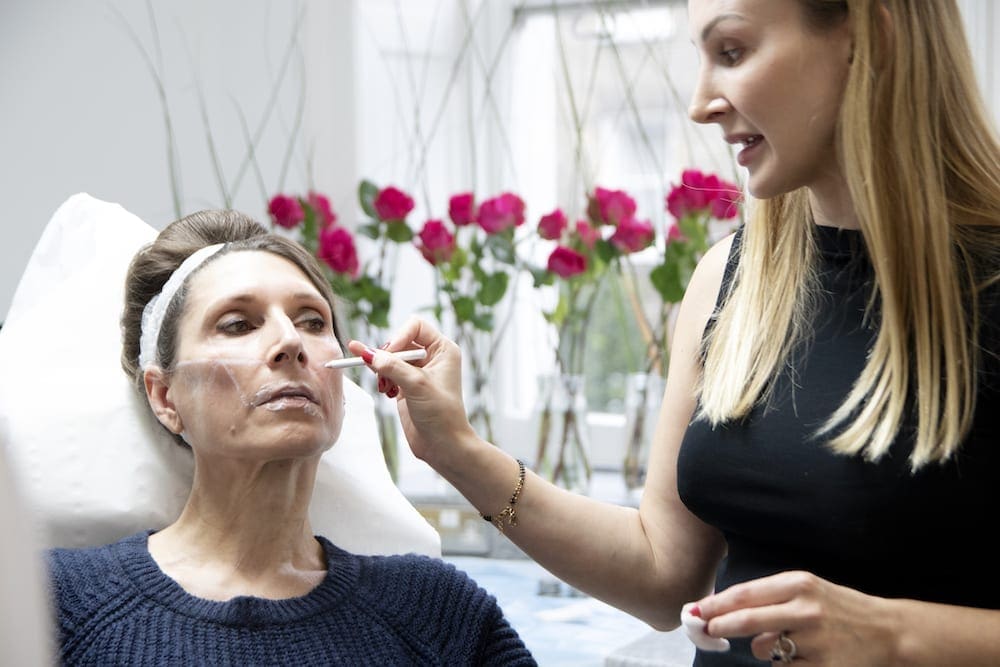 Dr Tatiana Announces February Training Dates with London FACT: Comprehensive Botulinum Toxin & Dermal Fillers Course
On the topic of training (and following the success of our Foundation & Advanced Botulinum Toxin & Dermal Fillers Courses this September) we're delighted to reveal our next course dates with Dr Tatiana; with London FACT.
The London Facial Aesthetic Cosmetic Training (FACT) Course is the only UK cosmetic training course certified by the European Academy of Facial Plastic Surgery (EAFPS), Facial Plastic Surgery UK (FPS UK) and Ear Nose and Throat UK (ENT UK).
Our Comprehensive Botulinum Toxin and Dermal Fillers Course (with London FACT) will take place over two days; the 8th & 9th February 2020. During this time, you'll be provided with a unique opportunity to gain comprehensive knowledge and practical skills using cadaveric dissection and live model hands-on training in a range of non-surgical cosmetic procedures. All with close guidance from internationally renowned Consultant Surgeons and Doctors.
Our training and certification are recognised by reputable UK cosmetic insurance companies; and following your time on the course you'll be certified and equipped with the skills and knowledge required to independently perform 20 procedures as an Aesthetic Specialist.
Cadaveric training: Learn anatomy from a Consultant Facial Plastic Surgeon on real cadavers
Hands-on training with live models: over 75% of the course is hands-on practical training on real models, giving you an excellent opportunity to pick up tips & techniques from experts in the field
Training accredited by European Academy of Facial Plastic Surgery (EAFPS), British Society of Facial Plastic Surgery (BSFPS) and Ear Nose and Throat UK (ENT UK)
Learn to use both cannulas and needles for injections
This course is suitable for Surgeons, Doctors and Nurses with an interest in Aesthetic Medicine wishing to extend their repertoire of skills and introduce new treatments for your patients.
The Comprehensive Botulinum Toxin and Dermal Fillers Course (a two day event) on the 8th& 9th February is just £1,750.00 – and with only 8 places available, it's sure to book up quickly.
For further information and to secure your spot on this incredible training opportunity, please contact info@londonfact.co.uk or call +447738490414.
Read more, check out the course programme and reserve your place by visiting http://www.londonfact.co.uk/product/comprehensive-botulinum-toxin-and-dermal-fillers-course/